CONTACT US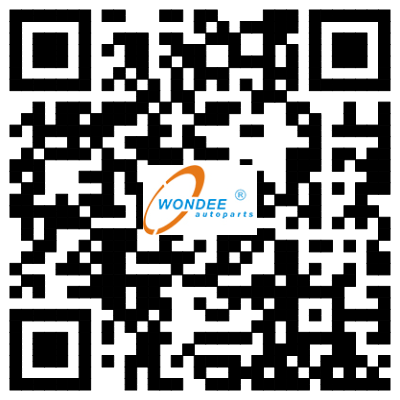 PRODUCTS
Your Position:
Home
>>
Landing Gear
>>
Wondee landing gear landing leg for semi trailer
Wondee landing gear landing leg for semi trailer
China

WONDEE

Inside landing gear

Outside landing gear

Trailer landing gear

China port

20 days

TT.LC
About Wondee :
1. On semi trailer spare parts Since 1999
2. 20 years experience on semi trailer and trailer spare parts
3. 1 year Quality warranty
4. ISO, TS16949 Certificate
5. 7x16 hours service
6. Customized semi trailer and trailer parts are available
7. 4 Global Offices
Wondee Landing Gear / Leg for Semi Trailer :
For Heavy duty semi trailer:
1: Capacity, 24Ton , 28Ton, 30Ton, 32Ton, 35Ton.
2: Gearbox Type: Gearbox inside and Gearbox outside.
3: Operation: Single-Side Operation and Two-Sides Operation .
4: Foot optional: T-Shoe, A-Shoe,S-Shoe, R-Shoe .
For Light Duty trailer:
1: Capacity: 500lbs,1000lbs,1500lbs,2000lbs,5000lbs.
2: Wheel Type: single wheel and double wheel .
3: Operation type: Top handling and side handling .
Wondee Landing Gear factory facts: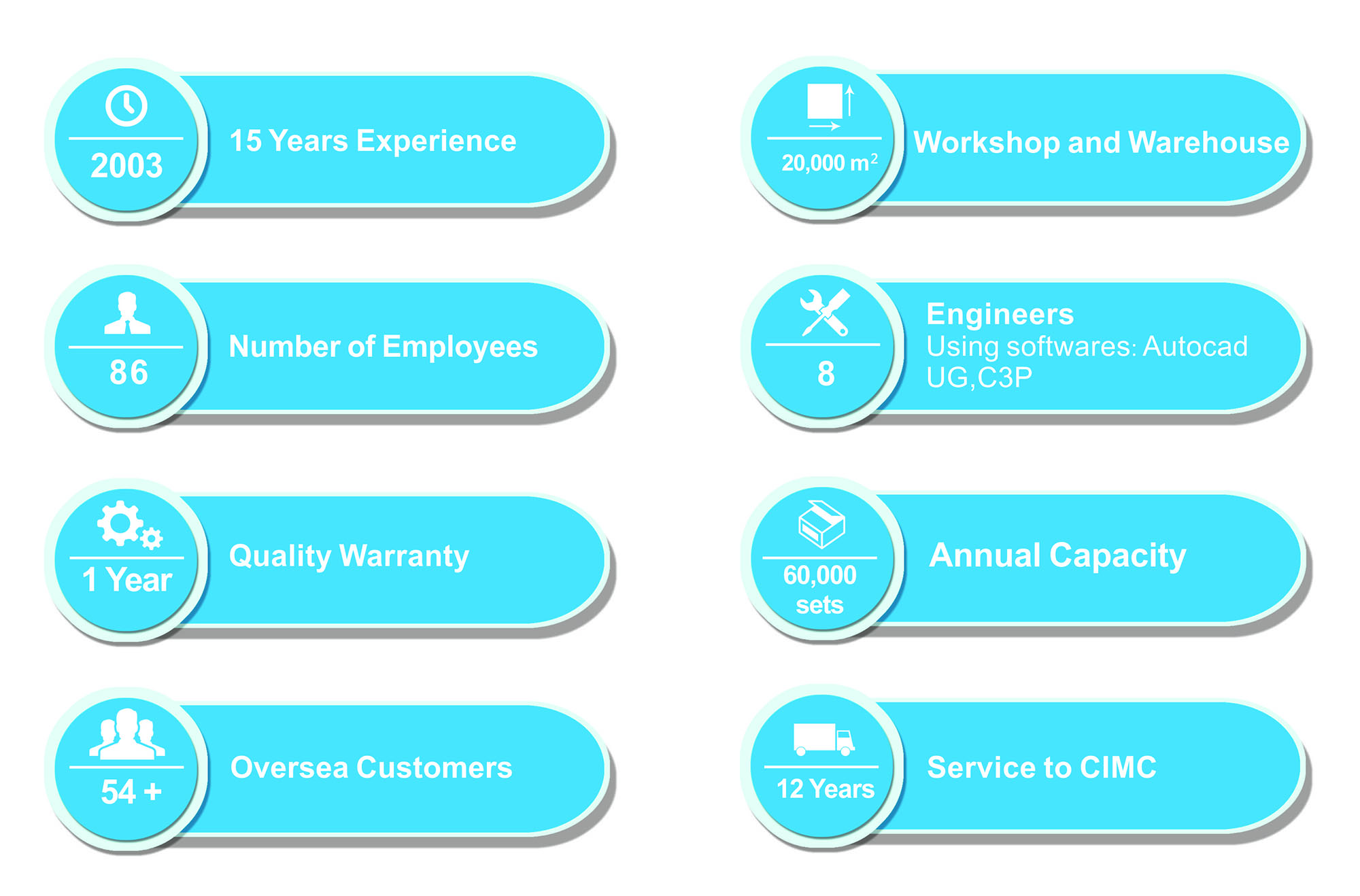 Wondee Landing Gear factory workshop: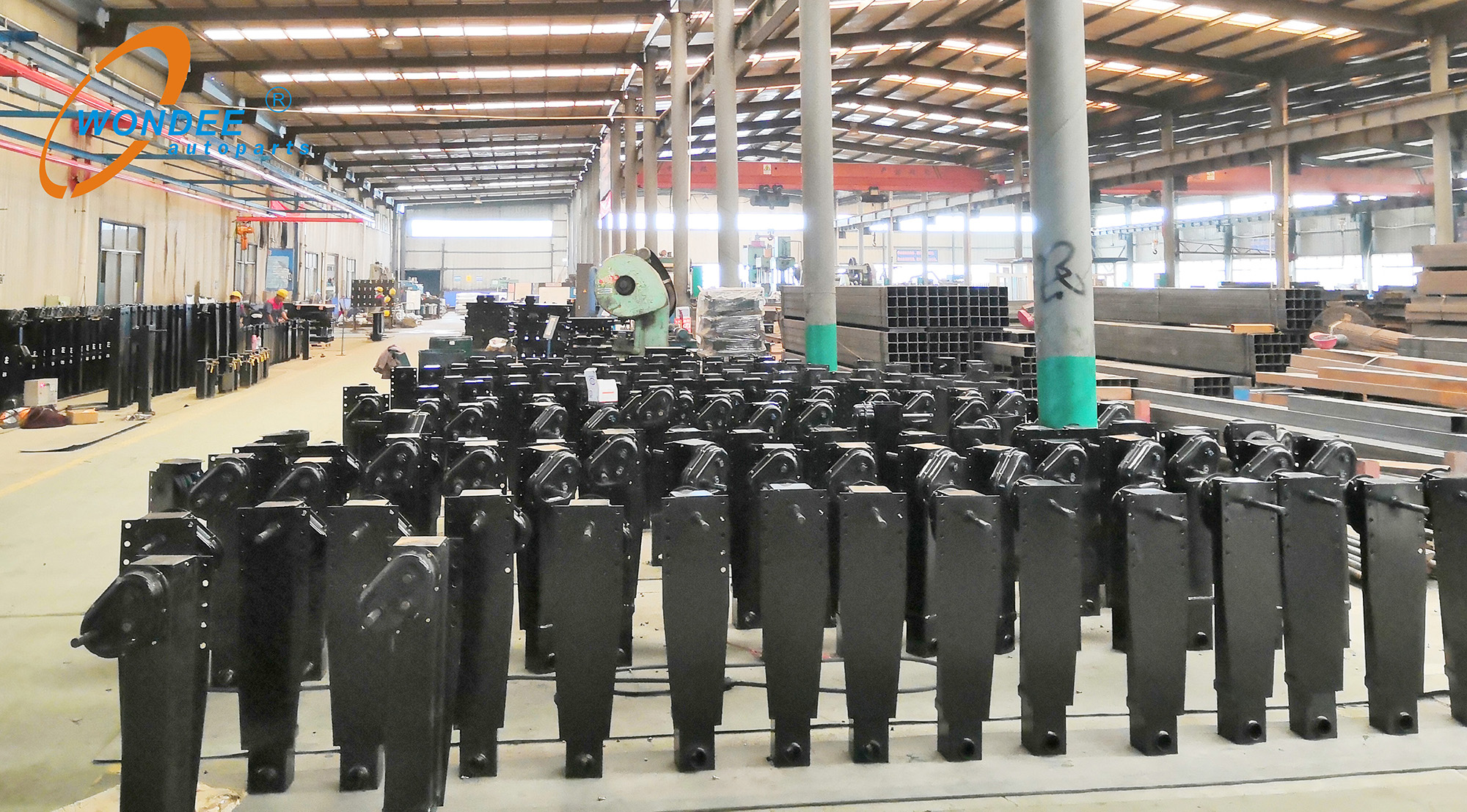 Wondee Landing Gear factory high quality components:
Wondee Landing Gear Plant :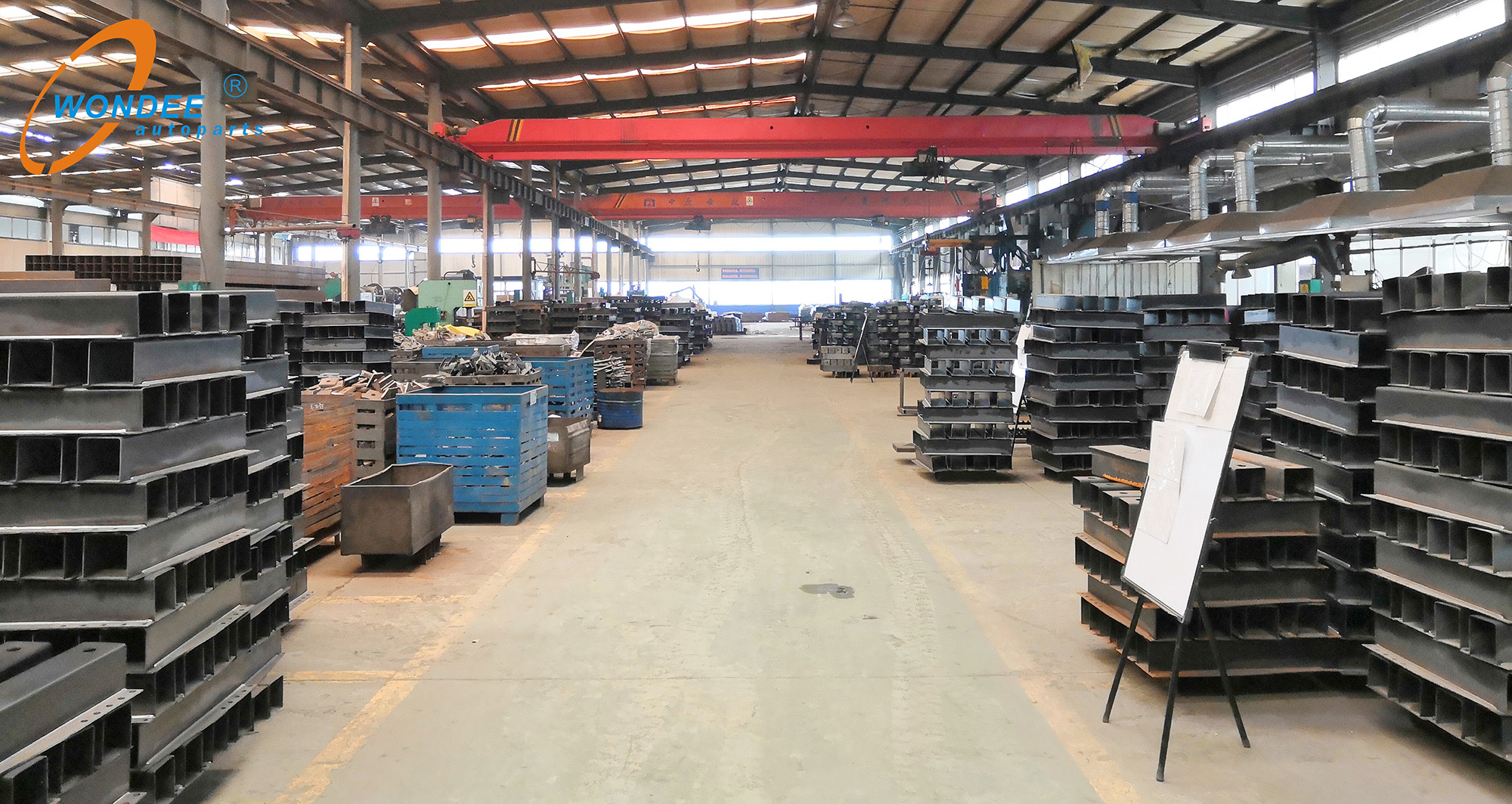 Landing gear Specifications and Feature :
Reliable, high-quality seal keeps water out and extends life

Unique tapered backplate for enhanced durability

Gearbox with low-temperature premium lube provides easy cranking and reduces component wear; protection from -65ºF to 225ºF

Low Speed Gear - 38.6 turns per inch

High Speed Gear - 4.5 turns per inch

Massive, 5-inch upper housing with 80,000 psi minimum yield and retractable tube; maintains strength while saving weight. Lower leg is 12% larger than standard-duty landing gear

Three-gear train gearbox with exclusive Man-Saver gear ratios handles normal loads with 40% less effort

Exceeds all AAR M-931 and all TTMA RP-4 performance specifications.
Landing gear producing process :
Raw Material→Cutting→Drilling→Welding→Forming→Shot Blasting / Painting→Assembly→Packing
Landing gear Function and Attention:
1.The device is use for semi-trailer and special trailers.
2.It lift and support trailer when it is separated from tractor.
3.It's also in use for all sorts of trucks that they are secured to work as jack.
4.The quality is up to the standard of American ABS specification.
5.Landing Gear has slow and fast two speed. Please use slow speed when loading. It is easy to operate. Do not use fast speed. It is possible to injure landing gear.
Besides Semi trailer Landing Gear,
WONDEE also Supply Semi trailers, Leaf Spring, Mechanical Suspenion , Air Suspension ,Axle, Brake System, Turntable , Fifth Wheel, Wheel Rim , etc ...