CONTACT US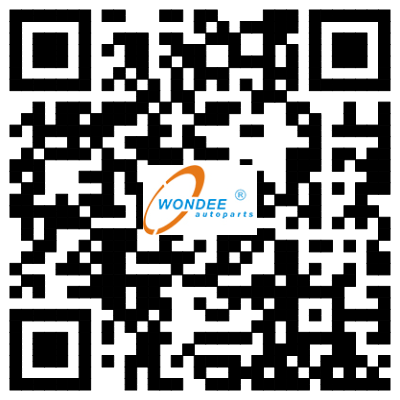 Product Lines
Based on the growth of client demands and improvement of company supply capacity, WONDEE Autoparts is capable of supplying following products:
1. Semi-trailer Series: Skeletal semi-trailers, flatbed semi-trailers, fence trailers, low bed semi-trailers, van semi-trailers, tank semi-trailers, and logging semi-trailers;
2. Spring Series: conventional spring, parabolic spring, semi-trailer spring, trailer spring, pickup spring, boat trailer spring, truck spring, agricultural vehicle spring, sprung drawbar, air linker, TRA spring, OEM spring etc, Loose spring, and steel flat bar for springs;
3. Semi Trailer Axle Series: American type axles, Germany type axles, Thailand type axle, South African type axle, Brazil axle, agriculture axle, etc.; and axle components such as axle tube beam, brake shoe, brake drum, axle hub, brake lining, bearing, pin, camshaft, air chamber, slack adjuster, etc.;
4. Suspension Series: American type mechanical suspension, Germany type mechanical suspension, bogie/boggie suspension, trailer/semi-trailer/full-trailer/truck suspension, casting suspension, YTE-type/ROR-type suspension, air suspension, etc., and its components such as hanger, equalizer, torque arm, fixed/adjuster arm, leaf spring, U-bolt, spring plate, pin and bush, axle seat;
5. Landing Gear Series: Inside landing gear, outside landing leg, JOST-type landing gear, Holland-type FUWA-type landing gear, etc., and its components including connection bar, crank, and L/W plate, and different feet such as T-type, A-type, S-type and R-type;
6. Casting Turntable and 5th Wheel Series: heavy duty trailer turntable, light duty turntable, double ball turntable, single ball turntable, slewing ring, trailer bearing ring (Dia: from 1200/1100/1000mm to 685mm), U-type turntable, Z-type turntable, forging fifth wheel, casting fifth wheel, 3.5/2 inch fifth wheel, and king pin;
7. Other spare parts: different rims including Tubeless rim, tube rim, and aluminum wheel rims, different bolts such as U-bolt, center bolt and wheel bolt, and different bushes including copper bush, steel-rubber bush, composite bushing, rubber bush, nylon bush and bi-metal bush, and jacks, towing couplings, mudguards, lock rings, twist locks, and air tankers, etc.