CONTACT US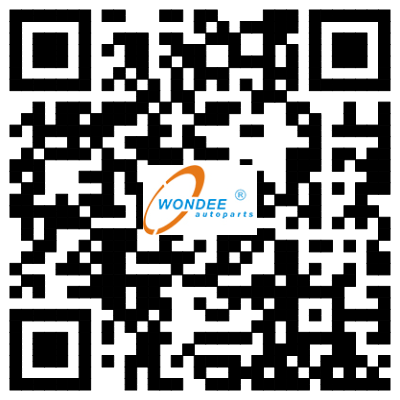 2-axle tri-Axle Mechanical Suspension manufacturer for Semi trailer
China

WONDEE

York suspension

truck trailer suspension

Semi mechanical suspension

China port

20 days

TT,LC
1. On Wondee Mechanical suspension Since 1999
2. 20 years experience on semi trailer suspension components
3. 1 year Quality warranty
4. ISO, TS16949 Certificate
5. 7x16 hours service
6. Customized semi-trailer suspension available
7. 4 Global Offices
Wondee produce and supply different type Mechanical Suspension:
1: Germany type Suspension
2: American type Suspension
3: York costing type suspension
4: European type suspension (with parabolic leaf spring)
5: Light duty suspension (with parabolic leaf spring)
6: South Africa type suspension
Please contact us for Complete detail Mechanical suspension PDF catalague.
Pictures about Leaf Spring Mechanical Suspension :
Mechanical Suspension Features:
1. Semi-trailer suspensions
2.2-axle system, 3-axle system, 4-axle system, single point suspension systems are Available
3.Capacity for different requirements
4. Boogie according to special needs
5.Has passed the ISO and TS16949 standard authentication of international quality control system
6.Strict quality control system to assure our excellent product quality.
7.products are popular in the worldwide market, including North American, South American, European, African and Southeast Asian markets.
Mechanical Suspension More Information :
1.The front, middle and rear spring hangers are made of high tensile low alloy steel plates (pressed and welded into structure) stronger but lighter than the old type.
2.The new design prevents the spring from shifting in a side way during running, The 90mm wide steel spring is made of high quality material.
3. The antifriction block (welded) is made of high tensile steel plate material (or #20cast steel) .
4. Its angle is in line with the unfolding direction between the steel plate spring and the antifriction block of the rocker arm.
5. The angle of the torque arm is scientifically adjusted. It can efficiently reduce the instant sliding distance between the tires and the ground, effectively lower friction of the tire, and increase the tire service life.
7.The torque arm bushing is made of urethane rubber. It has a buffering function to the instant abrasion in sliding shift of the tire.
8.The above features, plus a correct installation, reliably guarantee the verticality between the axle and the king pin, effectively remove the phenomena of offset abrasion and gnawing, and make the tire wearing even.
Mechanical Suspension Detail Photos:
WONDEE Assessed supplier:
Besides Mechanical Suspension,
WONDEE also Supply LEAF SPRING, WHEEL RIM,LANDING GEAR, SUSPENSION ...