CONTACT US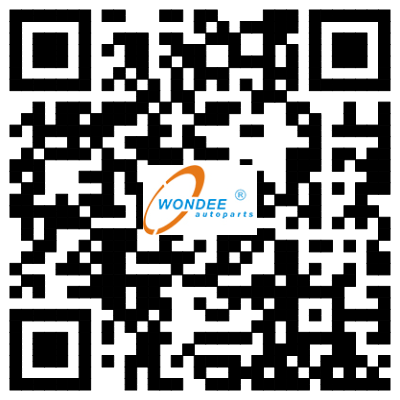 PRODUCTS
Your Position:
Home
>>
Semi Trailer
>>
2-Axle Tri-axle 40ft skeleton semi trailer manufacturer
2-Axle Tri-axle 40ft skeleton semi trailer manufacturer
China

WONDEE

Heavy duty semi trai

Fence semi trailer

van semi trailer

China port

20days

TT,LC
1. On Wondee Semi trailers Since 1999
2. 20 years Semi-trailers and components experience
3. 1 year Quality warranty
4. ISO, TS16949 Certificate
5. 7x16 hours service
6. Customized Semitrailers available
7. 4 Global Offices
40ft Wondee skeleton semi trailers Dimension:

Tare Weight :

5800kg

Trailer Payload

40000kg

Total Weight

45800kg

Overall Length

12400mm

Overall Width

2480mm

Overall Height

1410mm

Wheel track

1840mm

Wheelbase

7545mm+1310mm+1310mm

40ft Wondee skeleton semi-trailers Specification:

Main Frame

Heavy duty and extra durability designed; Opting for high tensile steel Q345B, welded by automatic Submerged-Arc processes

500mm Height, Top Flange 14mm, width 140mm; Middle Flange 6mm; Bottom Flange 16mm, width 140mm

Axle

Three units WONDEE Brand 13T Axle

Suspension

WONDEE brand 3-axle mechanical suspension, American design

Leaf Spring

Six sets of reliable WONDEE brand leaf spring, 90*16mm or 100*12mm

King Pin

one unit of 3.5" bolt-in kingpin, standard

Landing Gear

Two-speed, manual operation, heavy duty WONDEE Brand linked landing gear

Wheel Rim

12 units of 8.25*22.5 wheel rim

Tire

12 units tire

Twist Lock

Twelve nos. four nos are fasten mode, eight nos are up-down mode, of ISO twist lock for 2x20ft or1x40ft container, central locks can be laid down.

Pneumatic Braking System

Two units of WABCO RE 6 relay valve; four units of T30/30 spring brake chamber; two units T30 brake chamber, two units of reliable local brand 40L air tank; two units of reliable local brand standard coppery air-connector.

Electrical System

One unit of JAEGER POWAY, 24V 7-pin ISO 1185 socket; two sets of reliable, local brand standard rear light, turn light, rear reflector, side light, side reflector etc. One set of WONDEE (brand) 6-core standard Cable.

Painting

Sand blasting before painting; one coats of primer, anti-corrosion; two coat of finish painting; colour advised by client

Accessory

One box with a set of standard trailer tool
Detail Photos of Wondee semi trailers :
Skeleton semi trailers Loading:
Skeleton Semi Trailer Production Line:
Wondee Semi Trailer Features:
1. Apply to the transport loose cargo light, soft, with a low center of gravity and light weight, the quality of the utilization factor, carrying capacity and other characteristics
2. Overall assembly and disassembly convenient, can be more than one car, van, car warehouse gate, tailgate car at the same time.
3. Innovative design, tailored to local transport environment analysis on the basis of full understanding of, learn from the advanced design concept, many innovative.
4. Advanced means of production technology and perfect testing equipment to protect the the product overall structure is reasonable, reliable performance.
5. Frame body Q345B high strength structure steel, automatic submerged arc welding throughout beams, and other cross-section main stringers structure for optimum carrying effect.
6. Well-known brand axles, suspension systems, high performance, and reliable to use, to ensure the good performance of the vehicle.
7. Full braking and electrical systems at home and abroad in accordance with ISO standard, optional ABS system, braking, lighting is absolutely safe and reliable.
8. Frame overall spray primer treatment, paint spraying fine surface quality of maritime anti-corrosion standards.
9. Products fully comply with relevant national standard GB1589, GB/T6420, at the same time to meet the individual needs of customers.
More kinds of Wondee Semi-Trailers :