CONTACT US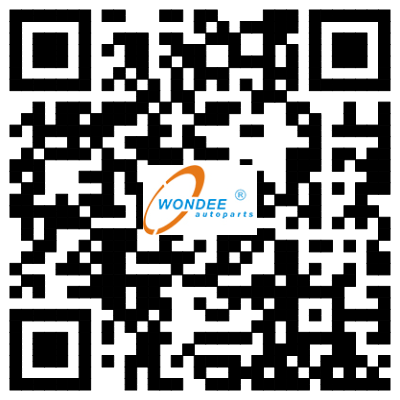 10T Container Mobile Loading Ramp
China

WDCQ10-800

Mobile Loading Ramp

Qingdao, Xiamen

About 2 Weeks

L/C, T/T, Western Union,
Loading Ramp Information:
1. Model Number: WDMYR-10
2. Rated Loading Capacity: 10 Ton
3. Working form: With landing gear (manual one)
4. Max adjustable height: 1800mm
5. Overall length* Overall width: 11200*2100mm
Platform Size: 2400*2100mm
Slope Size: 7500*2100mm
6. Table Material: Gear steel grating (Function:anti-skidding, avoid ponding)
7. Lifting plate: Size:1000mm Plate Lip: 300*20mm
8. Landing gear Quantity: 1 Pair Static Load: 40 TON
9. Solid tire Size: 500-8B Diameter:450MM
10. Safety locking Quantity: 2 pcs
Function: lock the container when loading and unloading
Container Loading Ramp Information
1> The regular mobile of this ramp is : width -2m length -11.2m,
2> Adjusting height range -0.8m-1.85m,
3> And it aslo can be designed and produced accordign to customers requirements .
4> This machine is suit for :often materail handling ,warehouse .wharf ,logistics center working place
Besides 10 Ton Container Loading Ramp, We also 6T and 8T Mobile Yard Ramp:
Item

Capacity

Size of Platform

Adjustable Height

A

B

C

D

E

F

G

H

I

J

WDCQ10-800

1000

7500

2400

1000

300

11200

2000

2100

1000

800

1800

WDCQ8-800

8000

7500

2400

1000

300

11200

2000

2100

1000

800

1800

WDCQ6-800

6000

7000

2200

1000

300

10500

2000

2080

1000

800

1800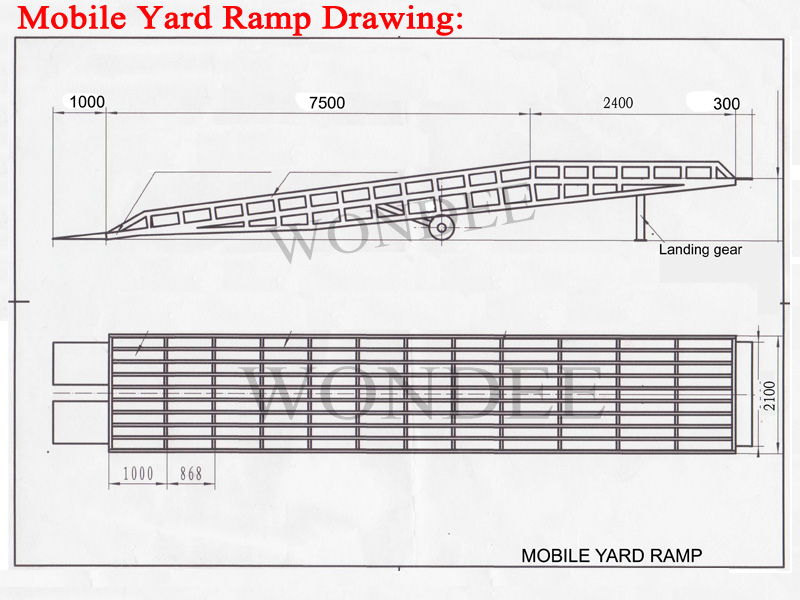 Trailer Container Loading Ramp Detail Photos: