CONTACT US

2018 Autumn Canton Fair Invitation
2018-09-25 16:21:06
2018 Autumn Canton Fair will begin from October 15th to 19th , Warmed welcome our friends to visit WONDEE booth 7.1D34 .
Our products region included:
Semi-trailers:
Skeletal semi-trailer, flatbed semi-trailers, container semi-trailers, low bed semi-trailers, van semi-trailers, fuel tank semi-trailers, logging semi-trailers.
Auto parts:
Chassis, beam;
Leaf spring, flat bar,
Brake drum, brake shoe, axle hub, brake lining,
Bolt: u bolt, center bolt for leaf springs hub bolt, wheel bolt for axle
Turntable, 5th wheel, landing gear, king pin, twist lock, Coupling, hitch.
Axle, air chamber, slack adjuster and their accessaries.
Air suspension, mechanic suspension, bogie, and their accessaries.
Mud guard.
Wheel rims :tubeless wheel rims, tube wheel rims, forged Aluminum wheel rim.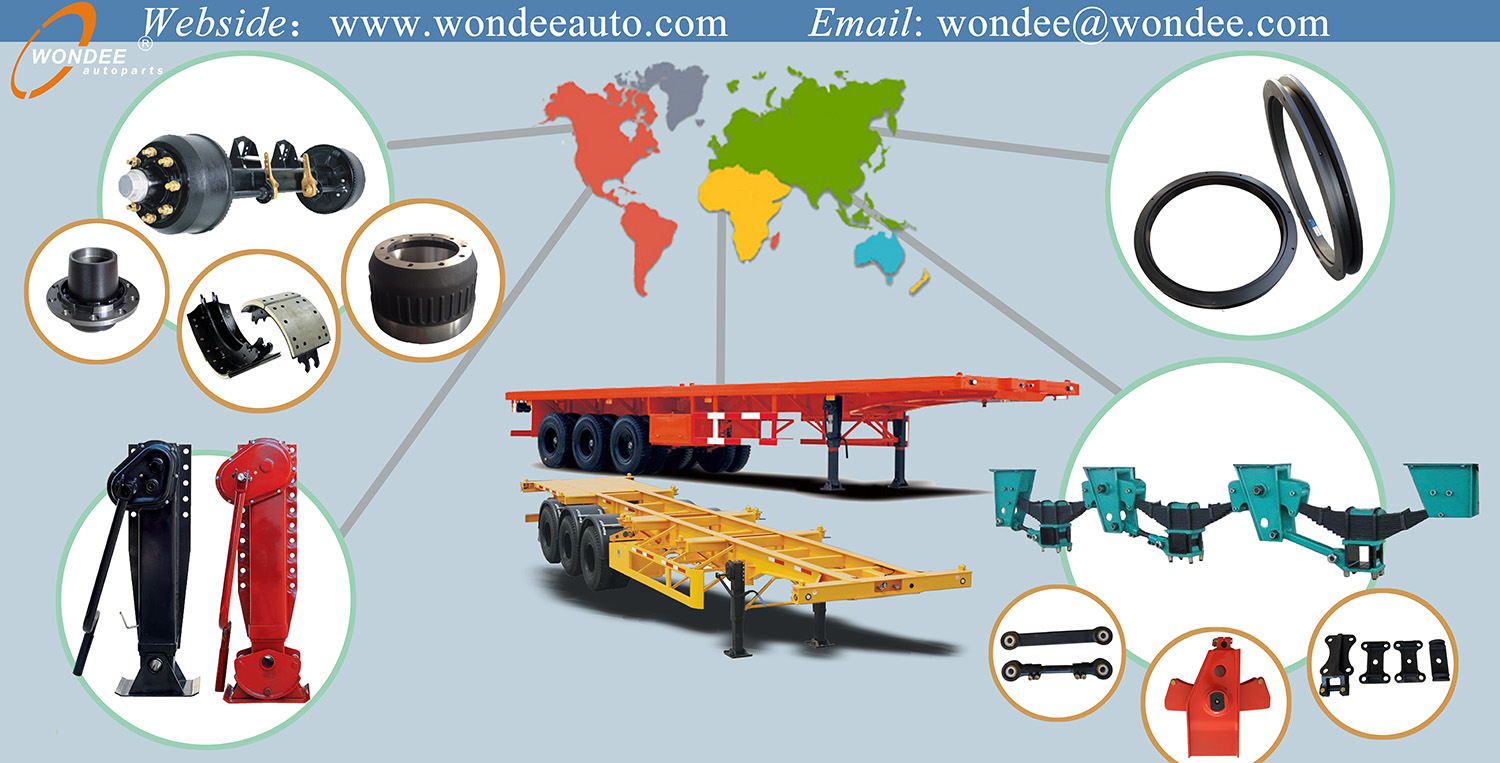 See you in Guangzhou !