CONTACT US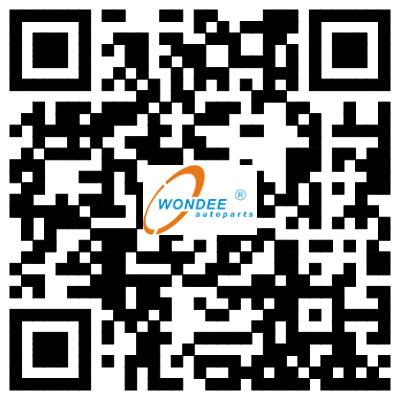 PRODUCTS
Your Position:
Home
>>
Leaf Spring
>>
WONDEE Supply all kinds of LEAF SPRING AND PARTS
WONDEE Supply all kinds of LEAF SPRING AND PARTS
China

WONDEE

XIAMEN, TIANJIN

About 7 working days
Wondee Autoparts has been enjoying a high reputation of constantly supplying quality guaranteed truck and trailer parts which are made in China to the all over world market.
The WONDEE brand includes
Leaf springs: parabolic and conventional leaf springs.
Leaf spring accessories : U bolt and leaf spring centre bolt. Spring bushing. Brackets .
Semi completed leaf spring leaves: pre painting leaves with and without centre hole, leaves before harding and tempering, leaves before sands blasting.
Wondee designs, develops and manufactures loose leave and complete multi leaf springs according to customers requirement.
Leaf spring raw material flat bar: complete series section size and different length:normal length 5800mm and customized length.
TRA LEAF SPRING for American MARKET, for Truck parts.
| | | | | |
| --- | --- | --- | --- | --- |
| Parts No. | OEM | Model | Description | Photo |
| 763502K001 | 16710 | Truck | Parabolic, 2 Pieces | |
| 762004K001 | S1-52 | Truck | Parabolic, 4 Pieces, 34.56kg | |
| 1002005K001 | 55-144 | Truck | Parabolic, 5 Pieces, 48.78kg | |
| 1001108K001 | 55-896 | Truck | Parabolic, 8 Pieces, 68.80kg | |
| 1001804K001 | 55-1192 | Truck | Parabolic, 4 Pieces, 38.68kg | |
| 1002003K001 | 59-400 | Truck | Parabolic, 3 Pieces, 73.26kg | |
| 901804K001 | 62-830 | Truck | Parabolic, 4 Pieces, 50.4kg | |
| 751014K001 | 83-115 | Truck | Conventional, 8 pieces, 54.6kg | |
| 763501K001 | TRA021 | Truck | Parabolic, Single, 18.5kg | |
| 763501K002 | TRA023 | Truck | Parabolic, Single, 18.58kg | |
| 763501K003 | TRA035 | Truck | Parabolic, Single, 18.04kg | |
| 764001K001 | TRA038 | Truck | Parabolic, Single, 22.31kg | |
| 762003K001 | TRA693 | Truck | Parabolic, 3 Pieces, 25kg | |
| 751309K001 | TRA696 | Truck | Conventional, 9 pieces, 51.03kg | |
| 762004K001 | TRA699 | Truck | Parabolic, 4 Pieces, 29.86kg | |
| 751308K001 | TRA2160 | Truck | Conventional, 8 pieces, 48.3kg | |
| 751307K001 | TRA2256 | Truck | Conventional, 7 pieces, 41.21kg | |
| 751308K002 | TRA2260 | Truck | Conventional, 8 pieces, 48.6kg | |
| 751308K001 | TRA2270 | Truck | Conventional, 8 pieces, 49.82kg | |
| 762003K001 | TRA2291 | Truck | Parabolic, 3 Pieces, 27.27kg | |
| 751309K001 | TRA2297 | Truck | Conventional, 9 pieces, 51.71kg | |
| 751307K001 | TRA2705 | Truck | Conventional, 7 pieces, 44.83kg | |
| 762003K001 | TRA2726 | Truck | Parabolic, 3 Pieces, 26.27kg | |
| 762003K002 | TRA2727 | Truck | Parabolic, 3 Pieces, 25.83kg | |
| 762003K003 | TRA2728 | Truck | Parabolic, 3 Pieces, 25.59kg | |
| 762403K001 | TRA2740 | Truck | Parabolic, 3 pieces, 31.03kg | |
| 762402K001 | TRA2752 | Truck | Parabolic, 2 pieces, 25.68kg | |
| 762402K002 | TRA2754 | Truck | Parabolic, 2 pieces, 25.35kg | |
| 751309K001 | TRA3319 | Truck | Conventional, 9 pieces, 53.117kg | |
| 762003K004 | TRA3340 | Truck | Parabolic, 3 Pieces, 29.6kg | |
| 100111KG001 | TRA3343 | Truck | Conventional, 10 pieces, 69.02kg | |
| | | | | |
| --- | --- | --- | --- | --- |
| Parts No. | OEM | Model | Description | Photo |
| 1003802A01 | BPW 880368 | Air Linker | Conventional type, 2pcs ,54.70kg | |
| 1003502A01 | 33-5110-RE | Air Linker | Conventional type, 2PCS, 54.70kg | |
| 1004002A01 | 65-3522-2118 | Air Linker | Conventional type, 2PCS, 53.63kg | |
Farm Trailer Leaf Spring:
1201409N01

R200028

Farm Trailer

RESSORT DE FLECHE 12 TONNES
R2800 9 LAME; 120x14, 9PCS

1201411N01

R200029

Farm Trailer

RESSORT DE FLECHE 15 TONNES
R3000 11 LAME; 120x14, 11PCS

1201413N01

R200030

Farm Trailer

RESSORT DE FLECHE 18 TONNES
R3500 13 LAME; 120x14, 13PCS